Viewpoint
February 11, 2022


VIEWPOINT 2022: Kevin Huo, Director of Operations, EM Solutions Inc.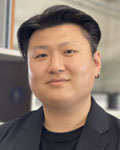 Kevin Huo, Director of Operations, EM Solutions Inc.

2021 saw our business return to levels that were reaching pre-pandemic, with definitive room for growth in 2022. In 2020, we were working through shutdowns and constantly changing safety protocols, while prioritizing our employees' health — and yet still doing our best to complete our customers' orders.

While this wasn't easy, our customers were extremely appreciative of our efforts during those difficult times. That led into a more productive 2021, as customer demand became steadier and we were able to better navigate all the pitfalls of COVID-19.

As a contract manufacturer, the inventory shortages have greatly affected our productivity. We often find ourselves searching high and low for a component, only for another one to become unavailable as soon as we find the first. Other critical parts double, triple, or even quadruple in price overnight. In some cases, parts are simply impossible to find and customers are left sitting on their hands.

However, it's in these cases that we have found an avenue for finding new customers and overall growth. We have increased our focus on providing high-level engineering support to our customers, helping them find, source, test, and implement appropriate substitute parts for their applications.

While the designer of the board obviously knows best which parts will work and which won't, our team can help cut their workload significantly by suggesting potential substitute parts which will result in only minor changes to a board instead of entirely new revisions.

In 2022, we will be traveling to industry conferences, including IPC APEX 2022. Hope to see you there!

Kevin Huo, Director of Operations
EM Solutions Inc.
Viewpoint Index
Free Newsletter Subscription
Circuitnet is built for professionals who bear the responsibility of looking ahead, imagining the future, and preparing for it.

Insert Your Email Address