Viewpoint
February 10, 2022


VIEWPOINT 2022: Stan Farnsworth, Chief Marketing Officer, PulseForge Corp.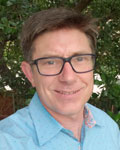 Stan Farnsworth, Chief Marketing Officer, PulseForge Corp.

Key topics for 2022 will continue to be product innovation and sustainability. At CES in Las Vegas, even though attendance was down from previous years, attendees were still eager to learn about new products and capabilities.

The samples we were showing made on our in-house EMS Line of green LEDs soldered in a leaf shape onto PET generated a lot of interest from groups designing products in medical and lifestyle wearables, automotive, and also defense.

The fact that they were made using only around 15% of the energy of traditional reflow ovens represents a way to decarbonize the supply chain was extra interesting for many. This showed us that sustainability is of growing importance in the consumer electronics community.

We've mostly been back in the office since summer of 2020. We found that while some functions can continue remotely, as a company that manufactures and ships equipment of course we needed most of our team here at the site. Being in the office also allows much better communication and prevents a sense of isolation that can be damaging long-term. We are optimistic about attending events and tradeshows in 2022 and have a busy schedule!

Stan Farnsworth, Chief Marketing Officer
PulseForge Corp.
Viewpoint Index
Free Newsletter Subscription
Circuitnet is built for professionals who bear the responsibility of looking ahead, imagining the future, and preparing for it.

Insert Your Email Address