Viewpoint
February 22, 2021


VIEWPOINT 2021: Mike Gunderson, President, MaRC Technologies, Inc./ MaRCTech2, Inc.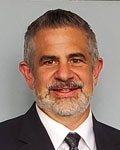 Mike Gunderson, President, MaRC Technologies, Inc./ MaRCTech2, Inc.

How has Covid-19 affected your business in 2020?
Overall MaRC Technologies has found ways to work around the restrictions of Covid-19. We moved to a larger office in July 2020 to allow more social distancing with our team.

We've also become pretty productive using Zoom and conference calling with both our customers as well as our principals. Introducing "New Products" to our customers has been more difficult, mostly because many are on a reduced work schedule or even still working from home.

Overall, our sales for the territory were down slightly from 2019, but given the circumstances, we were pretty happy and confident in a strong 2021.

Has the pandemic affected your business plans for 2021?
Most companies tend to pull back during times of uncertainty. MaRC Technologies decided to take an aggressive approach and move forward with expansion into the Northern California and Northern Nevada area. We hired Sandy Chew to join our team and are looking forward to growing our business through expanding our customer base.

What are your expectations for the electronics assembly industry next year?
The new focus for Green Energy from the new administration should be beneficial for our industry. My expectations for 2021 are optimistic for our company, but conservative for our industry.

Many of our customers are expecting growth this year, but are reluctant to invest in resources or people at this time. Those companies who move forward with confidence in expanding their businesses will benefit as we come out of the pandemic. Those who are hesitant could put themselves in a more difficult position.

Mike Gunderson, President
MaRC Technologies, Inc./ MaRCTech2, Inc.
Viewpoint Index
Free Newsletter Subscription
Circuitnet is built for professionals who bear the responsibility of looking ahead, imagining the future, and preparing for it.

Insert Your Email Address