Viewpoint
January 12, 2021


VIEWPOINT 2021: Steve Zweig, Vice President of Sales, Glenbrook Technologies Inc.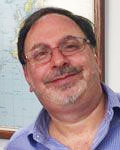 Steve Zweig, Vice President of Sales, Glenbrook Technologies Inc.

We look to 2021 with the same enthusiasm we welcomed 2020. But it's a very different enthusiasm.

As I write this in November of 2020, I marvel at what we've witnessed in the past 8 months.

We left the Apex Show in San Diego with tremendous excitement only to realize we probably just attended one of the larger Covid Spreading Events of the year.

The following week I continued to Exhibit at the Medical Device Exhibition in Anaheim just in case we didn't get enough Covid exposure at Apex.

As business shut down worldwide into April, we were left with uncertainty that even the eldest of our Glenbrook family couldn't predict.

By June, I resumed by travel visiting customers for demonstrations and training. While most people seemed incredulous, I will admit it was half for my own mental health and half to see how our industry was handling these events.

I was amazed to find many of our customers not just surviving but thriving. I had some customers say they were busier during the height of the pandemic than the previous year. I look at our own factory and our production floor is buzzing with not just the building of new machines but the development of new products.

With a vaccine on the horizon and new trade shows emerging, I see signs not just of hope but of the possibility of tremendous growth in 2021. There will be thousands of us welcoming standing on our feet for 8 hours at an exhibition.

I think 2021 will be a year of emergence and innovation and appreciation for so many things we took for granted.

Steve Zweig, Vice President of Sales
Glenbrook Technologies, Inc.
Viewpoint Index
Free Newsletter Subscription
Circuitnet is built for professionals who bear the responsibility of looking ahead, imagining the future, and preparing for it.

Insert Your Email Address